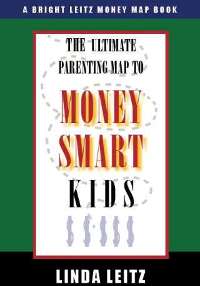 The Ultimate Parenting Map to Money Smart Kids
Money is one of those subjects that either gets too much or too little attention when it comes to our kids. What most children need is a comfortable relationship with money and an opportunity to be in control of financial decisions that affect them. The Ultimate Parenting Map to Money Smart Kids gives practical steps on how to provide your children with the financial education they deserve. This results in children growing into adults with financial confidence and the ability to make smart money decisions.
Order Now!
Download the Media Kit
---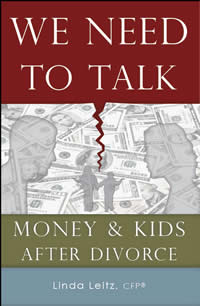 We Need to Talk: Money and Kids After Divorce
Money and kids are two things that definitely go together, however, add in divorce and you have your hands full. We Need to Talk is the single momís map to coping with financial issues that impact kids. Dealing with finances after a divorce is huge. And working through the financial issues that impact your children is a major part of the equation. We Need to Talk helps single moms quantify the dollars and cents that they must deal with and spells out ways to communicate those needs. This book helps single mothers gain a sense of financial autonomy and maintain a co-parenting relationship that is supportive of their children. This book can be ordered pre-release from this web site for shipment in January 2008.
Order Now!
Download the Media Kit